Croydon and Edinburgh Removals
Searching for 'Edinburgh to Croydon removals' or 'Croydon to Edinburgh removals'? This is the website you've been looking for!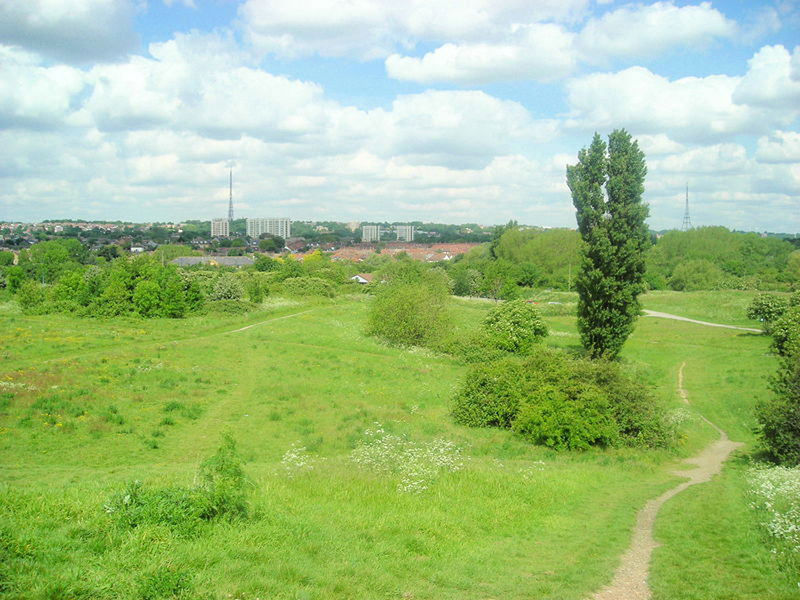 1stMovers is an Edinburgh-based company offering one of the best removals services for those moving from Croydon to Edinburgh or moving from Edinburgh to Croydon. We have many years of experience in long-distance removals, and can guarantee you a great removals package.
Glance over the rest of this page for the details of our Edinburgh-Croydon removals service. Then outline what you would like from us using our Online Enquiry Form or by calling 0131 3321373. We'll come up with a competitive quote, which we trust will herald a very positive experience.
1stMovers' Edinburgh to Croydon/Croydon to Edinburgh removals service: a great choice for those moving home
If you need to relocate to Croydon from Edinburgh or to Edinburgh from Croydon, it makes sense to use a company based in one of these places, and one which has an excellent track record in long-distance removals. This describes 1stMovers. So please check the information below before getting a man with a van from Edinburgh to Croydon or vice versa. 1st Movers is a professional removal company that can assist you for the same price or even less sometimes!
Our reputation is founded on our professionalism. By professionalism we mean that we prioritise punctuality, politeness, communication and care, while being friendly and efficient.
Firstly, we arrive on time, or explain in advance why we are delayed (for example, if we encounter unforeseeable motorway tailbacks).
Secondly, we pay attention to our customers' requests and endeavour to carry them out to the letter.
Thirdly, we treat customers' possessions as if they were our own. We don't cut corners when it comes to wrapping and securing items in our van.
Lastly, we don't consider a job complete until we are certain that we have done everything expected of us, including positioning all items exactly as requested.
All this would be not be so surprising if we charged a fortune for our Edinburgh to Croydon removals service (or Croydon to Edinburgh removals service). However, in a competitive market we offer excellent value for money. Whether it is a large scale or a small move, whether you're moving boxes, furniture or other possessions, we will be happy to  discuss you removal and (hopefully!) assist.
Try us now! Describe your removals needs using our Online Enquiry Form or by phone (0131 3321373) and we'll supply a very good quote. (And we assure you there will be no sneaky hidden extras further down the line!)
Not getting the keys of your Croydon/Edinburgh property for a while? 1stMovers has a solution
Property transactions don't always go without a hitch. A common and frustrating problem is delayed entry. If you can't move into your new Croydon or Edinburgh property when you have to vacate your old home, 1stMovers can help. In these circumstances we offer our complementary integrated storage service.
For a small extra fee, we'll book temporary storage for your possessions (in a first-class facility), and deposit them there. Naturally, we'll also retrieve them, when you can at last enter your new home. Then we'll move your stuff to the new address, with our usual professional standards of care. Just ask, and we'll take all the hassle of organising both storage and two removals trips from your hands!
An add-on to our Croydon-Edinburgh removals service: en route collections/deliveries
If you have booked us for Edinburgh to Croydon removals or Croydon to Edinburgh removals, and you have family or friends somewhere along or near the route between these places, it would be relatively easy (pardon the pun!) for us to visit them to collect or deliver items for you.
Now's the chance to pass on that bicycle your daughter has grown out of to your niece in Leeds, or collect that table tennis table which your cousin in Watford has kept for you! Provided any diversions are relatively short, this won't add much to the overall cost of hiring us.
Edinburgh to Croydon/Croydon to Edinburgh Removals
Call Now 0131 3321373
Our other services
1stMovers offers a range of services to those moving from Croydon to Edinburgh or moving from Edinburgh to Croydon. We have the skills and specialist equipment to move pianos. We are also experienced at office removals. Furthermore, we can clean, and even pack for you too, which is a fact we suggest you store at the back of your mind as these services could be hugely useful if you end up battling against the clock!
1stMovers strives to offer an across-the-board removals service, so if you're aware of something else you'd like us to do, please let us know.
Right, let's discuss how we might assist with your Edinburgh-Croydon move! Phone us now on 0131 3321373, or let us know what you'd like us to do via our Online Enquiry Form. You won't regret contacting us.
Whether you're moving from Edinburgh to Croydon, or moving from Croydon to Edinburgh, we sincerely wish you the very best. Of course, we'd love to be hired to help!
Call Now!
0131 3321373