Key facts for those moving from Edinburgh to London
With a view to helping those moving from Edinburgh to London, we thought we would compile a few resources. However, even if you are not moving from Edinburgh to London, you may find some of the facts and figures we present interesting!
The size of London
London possibly conjures up a few stock images in your head, the Thames, the London Eye, the Houses of Parliament, Beefeaters, the Tower of London, etc. In fact, it is very diverse place, which is not so surprising when you consider how many people live there. Greater London has a population exceeding that of the whole of Scotland and more than ten times that of the wider Edinburgh area. In what follows, assume that 'London' refers to 'Greater London'.
Fundamental to an understanding of London is the borough structure. Boroughs can be thought of as local authority (LA or council) areas, except that the City of London is also a local authority area but is not called a 'borough'. There are 33 LAs, so 32 boroughs. Coincidentally, there are 32 local authorities in the whole of Scotland!
Call 0131 3321373
Largest and smallest boroughs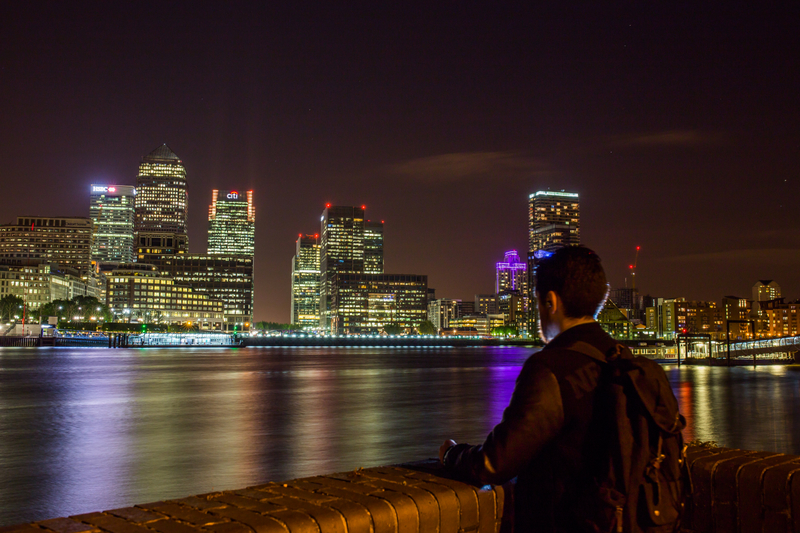 The City of London is by far the smallest LA area by population and extent. It only has some 7,000 residents according to the 2011 census and covers only 1.12 square miles. Often referred to simply as 'the City' or 'the Square Mile' it is the heart of the UK's financial services industry. The City of London will not be discussed elsewhere in this article as so few people live there. It is highly unlikely that if you are moving from Edinburgh to London you'll end up there!
The next smallest LA, by both land area and population, is the borough of Kensington and Chelsea, just over four times as big as 'the Square Mile' but with over 22 times as many inhabitants, according to a 2013 estimate. According to the same estimate, the largest borough by population is Croydon, with 372,752 inhabitants. However the largest by area is Bromley, which covers almost 60 square miles, almost 60% the size of the whole of the City of Edinburgh local authority area!
The GLA's Ward Profile and Atlas: An invaluable resource for those moving from Edinburgh to London
The Greater London Authority's Ward Profile and Atlas will be an invaluable resource for people moving from Edinburgh to London. It provides much finer detail than the websites listed above, as it furnishes information on individual wards, which are the units into which boroughs are broken down. It is 'designed to provide an overview of the population [for each ward in Greater London] by presenting a range of data on the population, diversity, households, life expectancy, housing, crime, benefits, land use, deprivation, and employment'.
By consulting it you can find out such things as the lowest rate of violence against the person in 2014/15 was in the ward of Upminster in the borough of Havering, whereas the highest rate was in the St James's ward of the borough of Westminster (some 32 times higher).
The Guardian discussed this resource in 2009 in an article which could serve as a handy introduction. (However it seems that the interactive links no longer work, so you are best to go directly to the GLA site if you want to interrogate the database.)
Call 0131 3321373
Best and worst aspects of every London borough
Thrillist London provides a fascinating and entertaining compilation of the best and worst aspects of every London local authority area. (It's entertaining because of the way they comment on a potential link between each area's worst and best aspects.)
We highly recommend you visit this site for yourself, but to give you a flavour of it here are the best and worst aspects of five boroughs (with Thrillist's commentary omitted – imagine your own and then compare it with theirs!):
Barking and Dagenham
Best: Most affordable homes
Worst: Most teen pregnancies
Tower Hamlets
Best: Most tall buildings planned
Worst: Most arsonists
Camden
Best: Best primary schools
Worst: Most drug misuse
Hillingdon
Best: Highest car ownership
Worst: Worst obesity rates
Croydon
Best: Most office romances
Worst: Most bicycle theft
Moving from Edinburgh to London and want to live a long time?
In 2015 ITV published an article on longevity in the various London boroughs. Kensington and Chelsea came out top and Tower Hamlets and Barking and Dagenham came out bottom, but in general people in London live longer than in the rest of England (and Scotland).
Most Europhile/Eurosceptic London boroughs
Both Scotland and London voted to stay in the European Union, but it's interesting to see the distribution of Europhilia/Euroscepticism within London. According to a 2016 YouGov poll, the borough of Havering was the most Eurosceptic area in the whole of the UK, whereas Lambeth was the fourth most Europhile (after Ceredigion, Aberdeen City and Stirling)! Depending on your opinion on Brexit, you may prefer to live in one or the other!
Last but not least!
If you are moving from Edinburgh to London we hope that this information is useful to you. You may also be interested in our articles titled '5 Interesting Facts for Those Relocating from Edinburgh to London' and 'Interesting information for those moving to London from Edinburgh'.
Whichever borough you are moving to, we suggest you get a free quote from 1stMovers to help you get there! We offer a 'man with a van from Edinburgh to London', and many more services, including professional piano removals!
Call Now!
0131 3321373